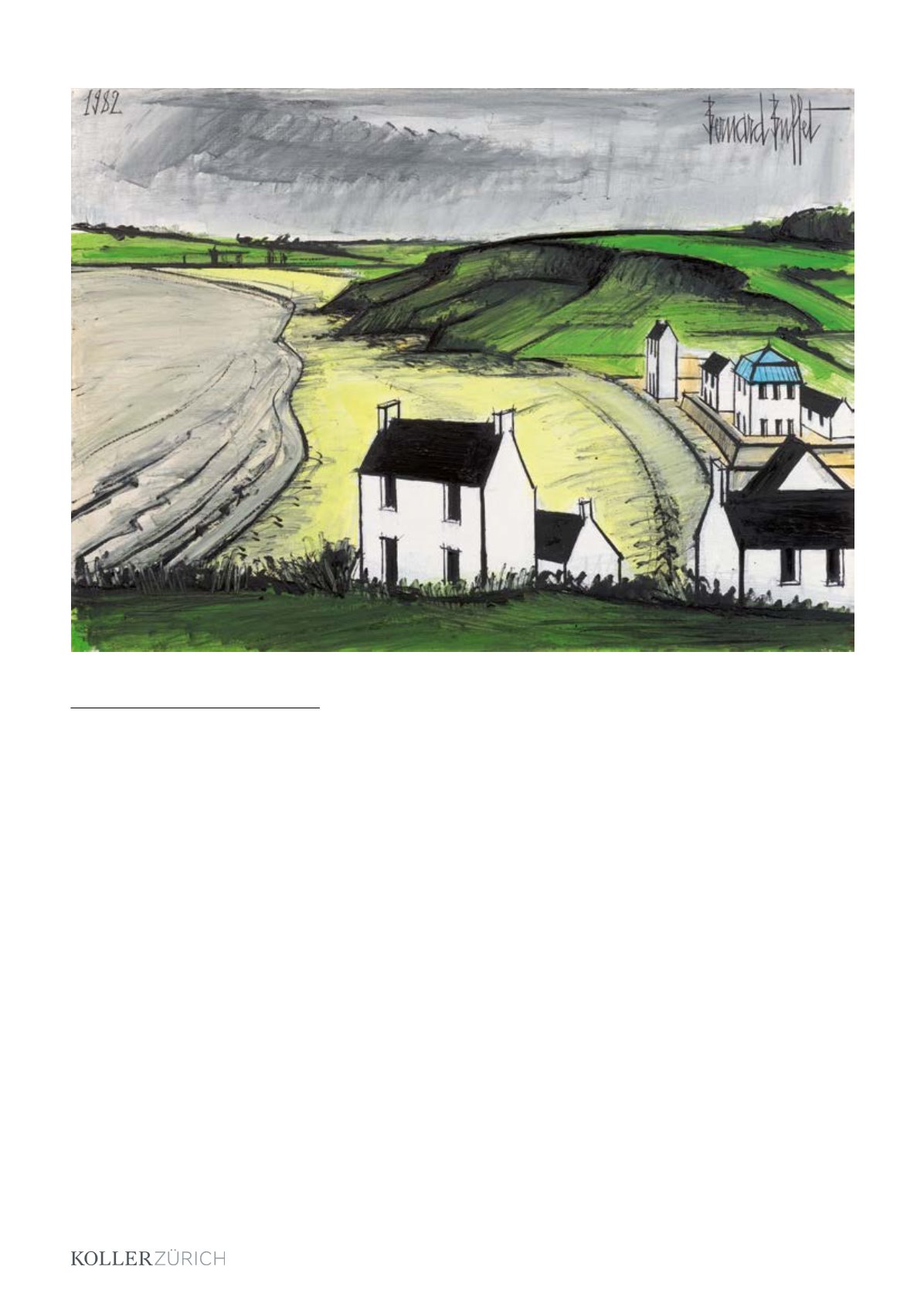 3277
| 79
3277
BERNARD BUFFET
(Paris 1928 - 1999 Tourtour)
Maisons sur la plage. 1982.
Oil on canvas.
Signed upper right: Bernard Buffet, and
dated upper left: 1982.
73 x 100 cm.
This work is registered in the archive from
Maurice Garnier, Paris.
Provenance:
- Galerie Robert Alvarez, Cannes.
- Private collection, Switzerland (bought at
the Gallery above, January 1984).
In 1982 Buffet was in Brittany and painted
several paintings of the landscape there
with its characteristic green hills, rising
from the beach and populated by simple
white houses. Buffet's distinctive style,
with its dominant dark lines, is also shown
to its full advantage in the present work.
The approaching storm imbues the
painting with a sense of drama, likewise a
typical element in Buffet's extensive body
of work.
CHF 45 000 / 55 000
(€ 41 670 / 50 930)