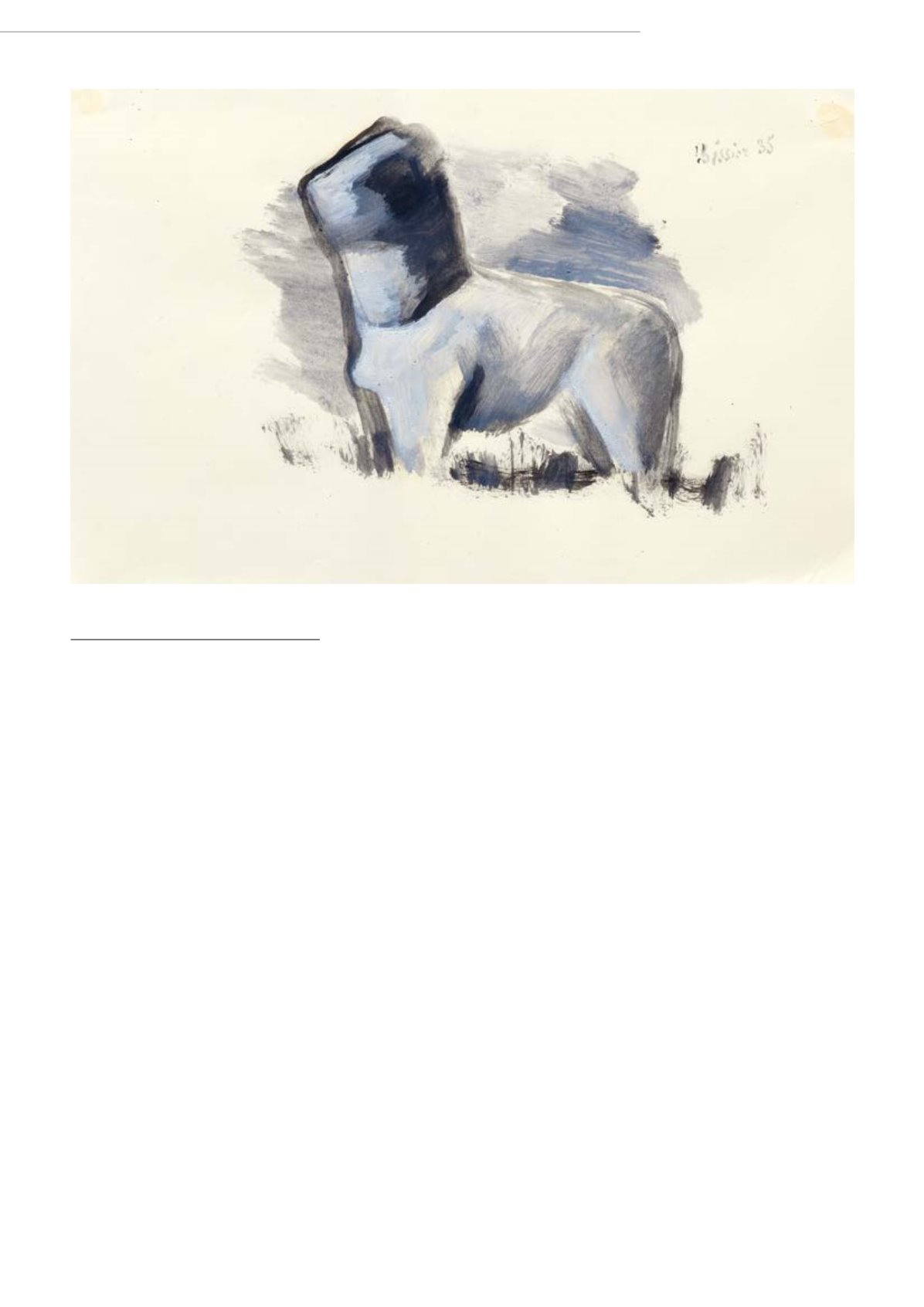 3265
Impressionist & Modern Art
| 68
3265*
JULIUS BISSIER
(Freiburg im Breisgau 1893 - 1965 Ascona)
Merkwürdige Katze. 1935.
Gouache on paper.
Signed and dated upper right: Bissier 35.
Entitled, signed and dated on the back:
merkwürdige Katze. Julius H. Bissier Febr.
35.
18.8 x 29.5 cm.
Provenance:
- Collection Werner Rings
(received directly from the artist).
- aquired from the above by the present
owner.
CHF 3 500 / 5 000
(€ 3 240 / 4 630)